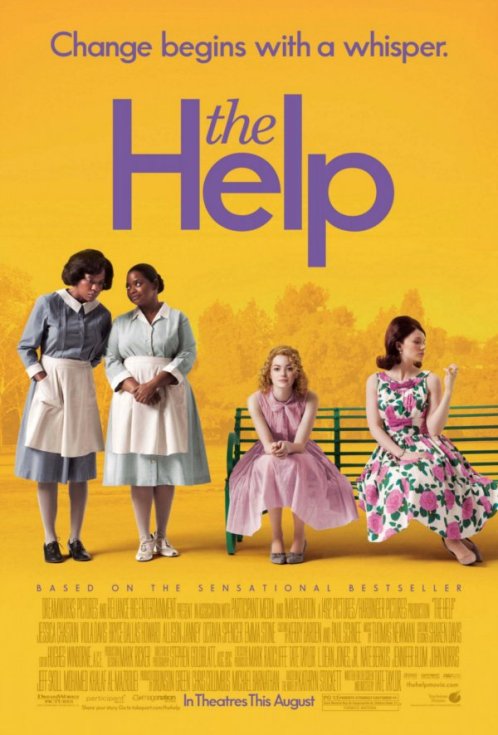 Hey everyone! Sorry I have been gone for awhile, but school has just started and I have been trying to get back in the groove of things. But anyway, I am back and I
have
to tell you guys to go see "The Help" if you have not already. I cannot put into words how great this movies was. What I can say is that I laughed, I cried, and even got a little angry, but I left the theater with a warm and fuzzy feeling that comes after viewing such a great movie.
Just in case you are wondering what this movie is about I can give you a quick explanation. First thing you need to know is that the movie stars Emma Stone, Viola Davis, and Bryce Dallas Howard, just to name a few. Then, you need to know that it takes place in Jackson , MS during the Civil Rights era in the early 1960's. Now, I can tell you a little about the movie. Basically the story is about Skeeter (Emma Stone) who is a writer and how she is determined to write a book to tell the story of Black maids and their White employers, and all the racism that is going on during this time in America. And while doing this alot of wacky and alot of serious things happen. But I don't want to tell too much.
So not to spoil the movie for you, I will now shut up and show you the trailer for the movie. Please go see "The Help". You will not regret it!